To Report a Road Issue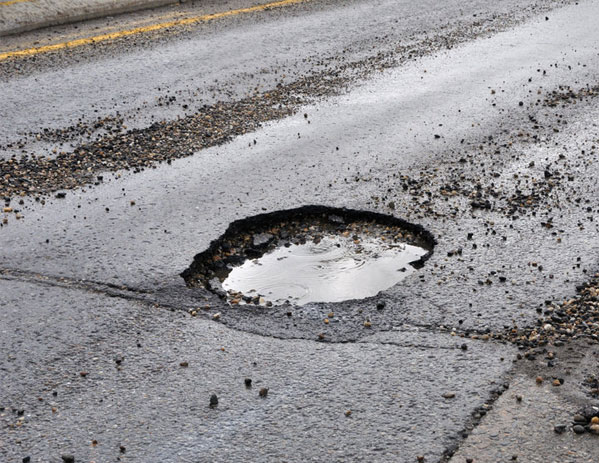 Roads within the Town of Cross Plains are maintained by three government entities, depending on their ownership. To report road damage, downed trees, or potholes, please notify the appropriate entity:

Town Roads are named roads, not numbers or letters, for example, Barlow Road.
Call the Town Clerk at 608-798-0189
If immediate attention is needed, call the Town Chair at 608-320-3243

Dane County Roads are designated by letters, for example, County Road P.
Call Dane Co. Highway and Transportation
608-266-4261 Monday – Thursday 7:30 -4:30
608-255-2345 After hours non-emergency number

State Roads are designated by numbers, for example, Highway 14.
Call Dane Co. Highway and Transportation
608-266-4261 Monday – Thursday 7:30 -4:30
608-255-2345 After hours non-emergency number

Background:
The Town of Cross Plains maintains 45.19 miles of roads. Towns have an easement, or right-of-way, that extends out to 33 feet from the center of a road. Towns are responsible and liable for the management of their roads, including right-of-way maintenance. The town has the authority to remove trees, shrubs, and other vegetation, straighten curves, expand the traveled portion, and maintain or improve the road surface, all without the permission of the owners of the land the easement crosses, provided the work is done within the limits of the easement.

Tree trimming and mowing:
Under Wisconsin Statute § 66.1037(1), towns have the authority to remove, cut, or trim any tree, shrub, or other vegetation within the road right-of-way in order to provide safety to users of the road.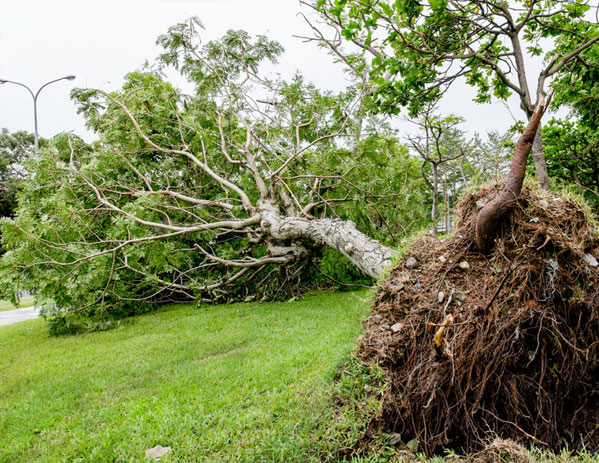 Removal of fallen trees:
According to Wisconsin Statute § 86.03, adjacent property owners, as well as the town, have the duty to remove from a road any fallen tree or trees thereupon. The responsibility is shared. Wood from the trees typically belongs to the adjacent property owner and must be removed from the right-of-way in an expedient manner.

Blocking or damaging roads:
Wisconsin Statute § 86.01 makes it unlawful for anyone to leave any materials such as dirt, fill, stones, gravel, or manure, in the traveled portion of a road. Section § 86.021(1) prohibits individuals from plowing, cultivating, or working land within the road right-of-way in any manner that affects drainage. It also prevents operation of farm or other machinery on, over, along, or across a road in a manner that would materially damage it. Section § 86.021(2) states that anyone who is in violation of this statute is guilty of a misdemeanor. Offenders would be expected to pay the entire cost of restoring the drainage ditch and/or road to its former condition.

Winter road maintenance:
Towns must exercise reasonable care under the circumstances, to remove snow and ice from roads but they are not liable for injuries resulting from snow or ice unless the accumulation has existed for at least three weeks (Wisconsin Statute § 893.83). Nonetheless, the town's goal is to maintain the roads in good winter driving conditions as weather, equipment, staff, and budgets allow.

Please note that Wisconsin Statute § 346.94(5) prohibits anyone from placing or causing to be placed upon a highway any foreign substance which is, or may be, injurious to any vehicle. This prohibits anyone from plowing, shoveling, or blowing snow onto a road. The penalty for violating this statute is $50 for each offense. Additionally, Wisconsin Statute § 86.022 makes it a misdemeanor punishable by fine to place any obstruction in a road ditch which will impede drainage. As such, individuals should not be filling ditches with compacted snow.

Winter road maintenance policy

No parking is allowed on roadways during winter.